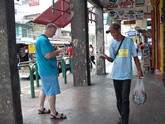 Evangelism

Reaching the lost with the Gospel, leading people around the world to a saving knowledge of Jesus Christ as Lord and Savior. Plan of Salvation.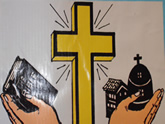 Bible-Believing Church Planting —
Grace Of God International Bible Churches

The first now and more churches being planned to be planted to share the True Gospel of Jesus Christ throughout the Philippines and world. Rejecting false biblical doctrines with the 'message of the cross of Christ' and walking with Jesus as Lord and Saviour or our lives.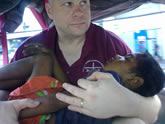 Poor Children's Feeding, Sponsorship and Rescue Ministry

Providing help with physical food so we can bring spiritual bread to lives.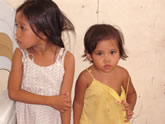 Angel House — a Safe House
for prostituted children
in the Philippines.
Currently in planning stages to construct a safe house for
children who are prostituted and/or those
victims of human trafficking, with the financial help
of you, our ministry financial supporters.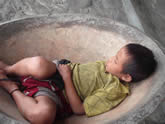 Advocating for Christian and Persecuted Poor
GFOM helps advocate for the release of prisoners or those afflicted with injustice because of their Biblical Christian beliefs and/or being poor financially and lacking justice. Human Trafficking, men, women and children being bought and/or sold as slaves and/or sex slaves. Christians being incarcerated, beaten, abused or being withheld justice or human rights are also addressed.
MISSION STATEMENT: The corporation is organized so that all may come to a saving knowledge of Jesus Christ around the world. To bring comfort and healing to families, through the Holy Spirit and the spreading of God's Word. The organization travels world wide to speak at churches, schools and other organizations. Fundraising activities are conducted in the United States and Canada in order to fund feeding centers around the world.